CUSTOM ENGINEERED COMPONENTS
Customised customer-specific products and assemblies are among the core competences of Vansichen Linear Technology. We can develop customised solutions for you on the basis of a high-quality, high-value and complete range of linear guides and drive elements. Production and assembly, as well as testing of the assemblies, will be carried out by Vansichen Linear Technology. We use our own linear products and custom assemblies when no standard solutions are available.
Our engineering department develops "plug and play" applications specifically for your systems. Simple operations or adjustments are also possible, such as: drilling extra holes and applying coatings or lacquer.
EXAMPLES
Stainless steel Winkel roller unit
We developed this guidance unit for a window manufacturer. To prevent vibration on the window, the guide unit is kept under tension by placing the middle roller under spring pressure.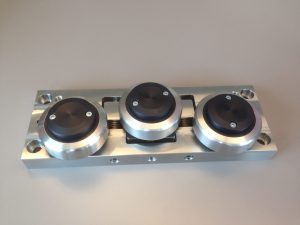 Compact linear spindle module

Application for handling electronic parts with limited installation space.
In this case, one HIWIN rail of size 15 was used in combination with a ball screw spindle.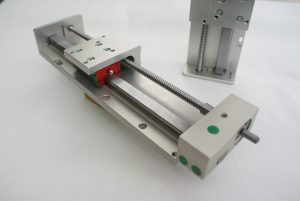 Pre-assembled ball screw spindle
This miniature part was made for a Z-shaft application in a printing machine.